Google is always changing. We know this, and while it's mostly for the best, there's no denying that it isn't sometimes a little chaotic and frustrating for brands and advertisers. As soon as you figure out your campaigns and are getting great results, it feels like they roll out something new that shakes things up.
In many cases, new is good— it means new features, improved optimization, and new functionality. Performance Max campaigns are an outstanding example of a relatively new change that delivered in big ways.
Staying on top of what's new is important, and a lot has changed over the past year. So, to make sure that we're all ready for 2023, let's take a look at the biggest changes in Google Ads that have happened recently for eCommerce brands, and talk about what they mean for you.
1. Expanded Text Ads Are No More
Expanded Text Ads rolled out in 2016, and have been wildly popular for years, allowing advertisers to take advantage of the double-the-size of their standard text ads.
This past June, Expanded Text Ads were slashed. They've been discontinued permanently, and they're not coming back.
By now, we're sure that you've already noticed this. But in case you don't know, Responsive Search Ads (RSAs) have become the new default for Google, and they more than make up for this. They allow you to add in multiple different copy options that Google can piece together based on the user's individual search terms and their own optimization data.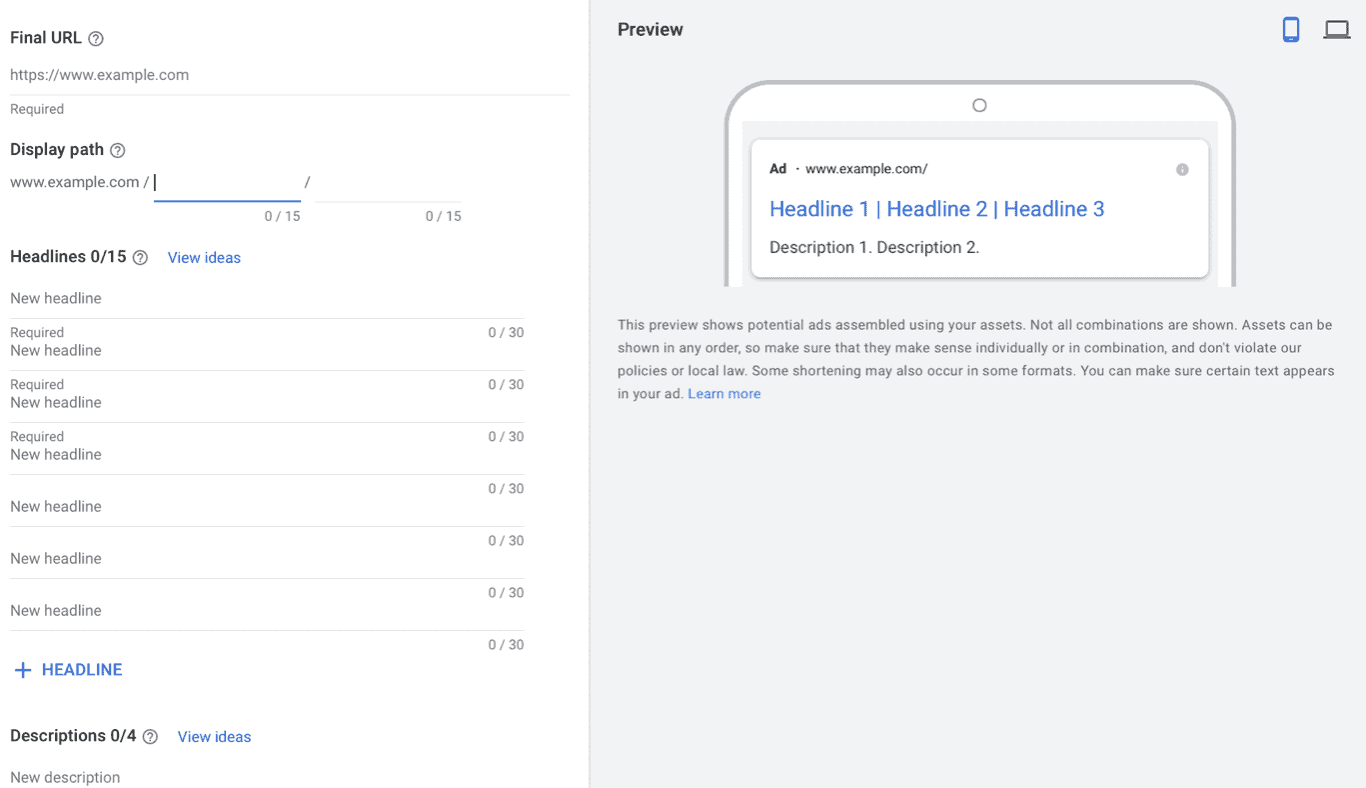 Our take on Responsive Search Ads: Add as much copy as you need to create a strong campaign, but don't add in fluff just because. If you can get the job done in five variations, there's no need to use all fifteen (or even six, at that point). This strategy can get you off to the right foot in 2023.
2. New Performance Max Features
Performance Max replaced Local and Smart Shopping campaigns by the end of 2022. We all had plenty of warning, but it still caught a few advertisers and brands by surprise.
As of July, most advertisers had access to the new feature that would migrate all applicable campaigns to Performance Max campaigns automatically. You can learn more about that here.
Performance Max campaigns can be exceptionally useful, especially when you know how to use them. And this is even more true now that Google has launched additional features for the campaign type this year, including the following:
New video ad formats
A "Burst" feature that run alongside in-store campaigns to reach a specific goal
Performance max optimization scores, which provide enhanced automation functionality by sharing optimization tips
Increased intelligence and insights for their campaigns
Experiment tools to run tests that help you generate improved results over time
We've helped our clients obtain incredible results with Performance Max campaigns. Check out some of our resources here.
3. Audio-Only Ads & Podcast Ad Features Launched
In 2022, advertisers got access to new audio-only ads. These are designed to appeal to YouTube users who are preferring to listen to the ad while on the go instead of watching it on a screen.
The reality is that video ads are often created with the visual being the center focus. This new ad format allows you to create ads specifically tailored for audio-only listeners in mind.
Audio ads are available to all advertisers and are automatically served to users who are showing signs of listening instead of watching. An example would be accessing content through a Google Nest smart speaker instead of watching a video on a desktop.
And when it comes to audio-centered ads, YouTube is the second-most-frequently-used service when it comes to consuming podcasts. There's a new feature that allows advertisers to create audio or video campaigns and choose "podcast" as the ad placement to increase potential revenue.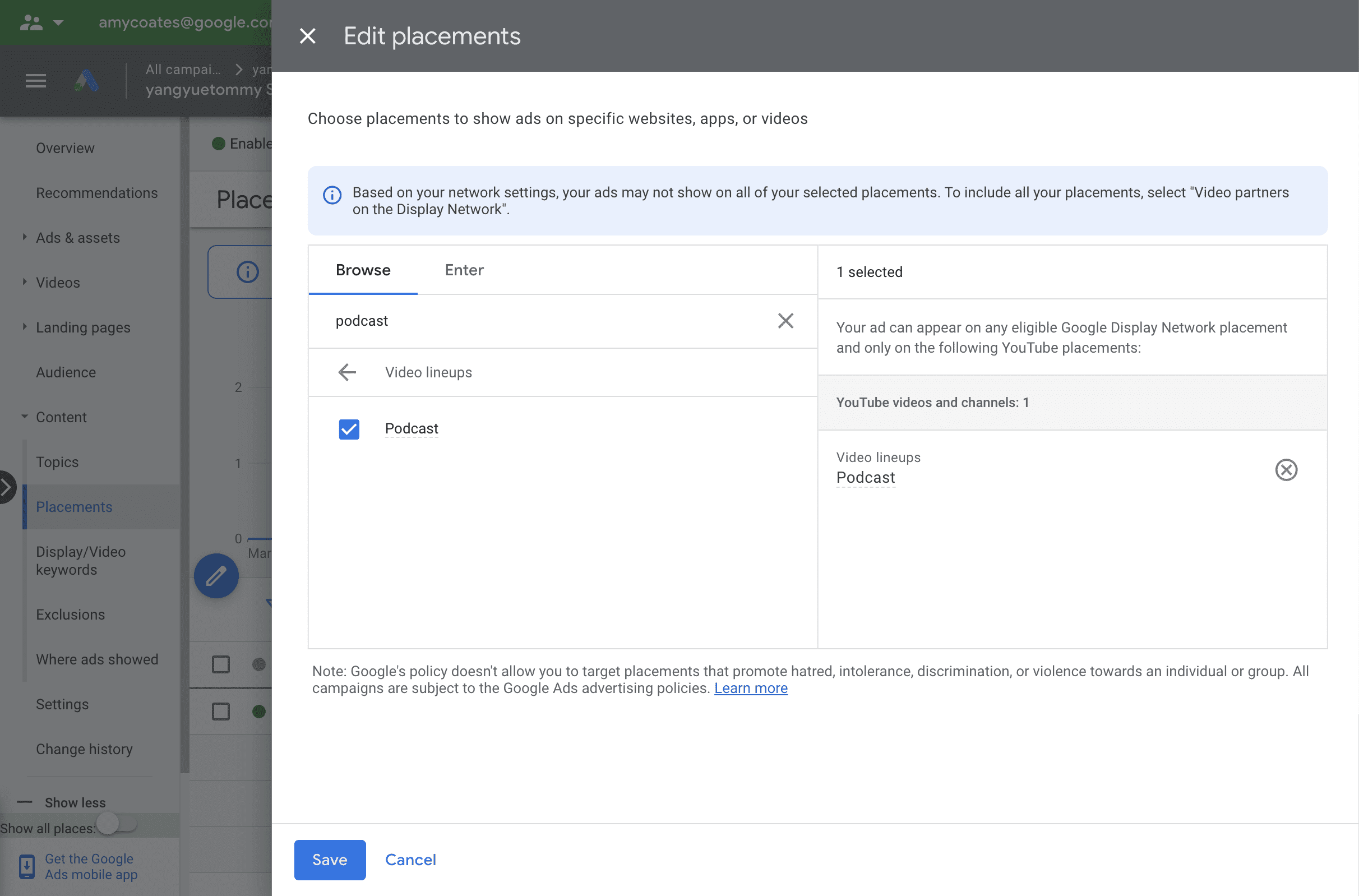 4. New Reporting Columns
Google has given us some new reporting columns as of late 2022 that are designed to make the analytics part of Google Ads a little more straightforward and a little more thorough.
These are the three new columns in Google Ads reporting:
The results column. This shows the number of conversions that you've received for primary conversion actions for each of the standard goals in your account. It also shows the impact the campaign is driving against the goals you aren't necessarily optimizing for.
The results value column. This column shows the calculated conversion values you've received across primary conversion actions for the standard goals you've set up in your account.
The conversion goals column. Finally, this column will show you the goals that are listed in your campaign-level settings that are driving performance.
These columns are available on the Campaigns page and in custom reporting pages. You can also access them at the manager account level.
These new columns can help keep an eye on some of the big picture views of how individual campaigns are helping you progress towards specific goals. They're not "essential" data reporting columns, but there's no denying that they aren't incredibly useful to have.
5. Increased Cost per Lead
This isn't a formal update or a change to the platform that Google is announced, but it's one we want to flag.
Plenty of research— including a thorough report from WordStream— has shown that Google Ads' cost per lead (CPL) has increased significantly for around 91% of all industries. The average increase is 19% across all industries, but some saw as high as a 134% increase.
The prices may be partially due to factors like inflation, alongside more ads showing up in low commercial intent searches.
Lead generation through the platform is still highly effective, and in our experience for our clients, wildly profitable. It just all comes down to creating campaigns that will help you attract high-quality leads if that's your priority, even if the cost per leads cost a bit more than they used to.
6. New Business Names & Logos for Mobile Search Ads
In October, Google made a cool update to the platform for Search Ads.
Google has been beta testing business names and logos for mobile Search Ads as a result, making it easier for you to build brand awareness. You can see what this looks like here: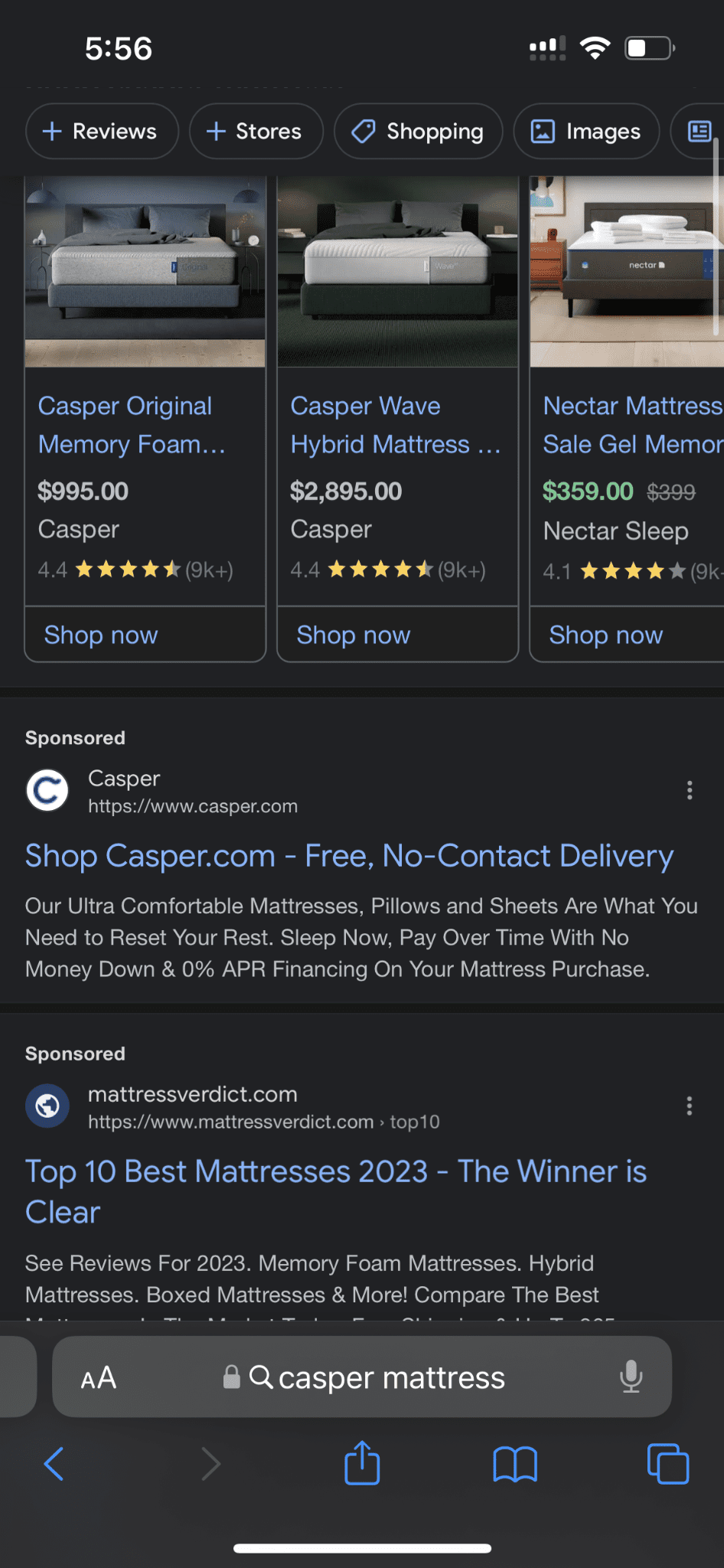 This happens when Google is able to easily find your business name and logo on your landing page, or when you set one manually through Google Ads. We strongly recommend doing the latter and never relying on the former to ensure Google captures the right data. You can do this for each individual campaign during the creation process.
Video Action Campaigns Forecast Tool
If you're running video campaigns through Google Ads, this will be a welcome feature.
There's now forecasting for Video Action Campagins (VAC) in the Google Ads Reach Planner. This new tool will make it easier for you to understand how your media ad plan might perform based on your desired budget, audience, and settings like ad formats or targeted locations.
Forecasts are modeled on current trends in the ad market in addition to historical performance of similar campaigns run in the past.
For new advertisers, this can be a helpful way to set up new campaigns or get a general baseline of where to start. While it can be well worth testing campaigns that you feel will be strategic winners, Google's guidelines can be a great place to start.
Coming Soon: Similar Audiences Upgrade
Google Ads' Similar Audience feature is going to be upgraded in 2023.
Here's what we know:
As of right now, Similar Audiences are still supported in available
In May of 2023, new similar audience segments won't be generated any further, and existing similar audiences won't be added to new campaigns but those already added to campaigns will continue to function
By August 2023, similar audience segments will be removed from all campaigns, but the historical reporting data will be available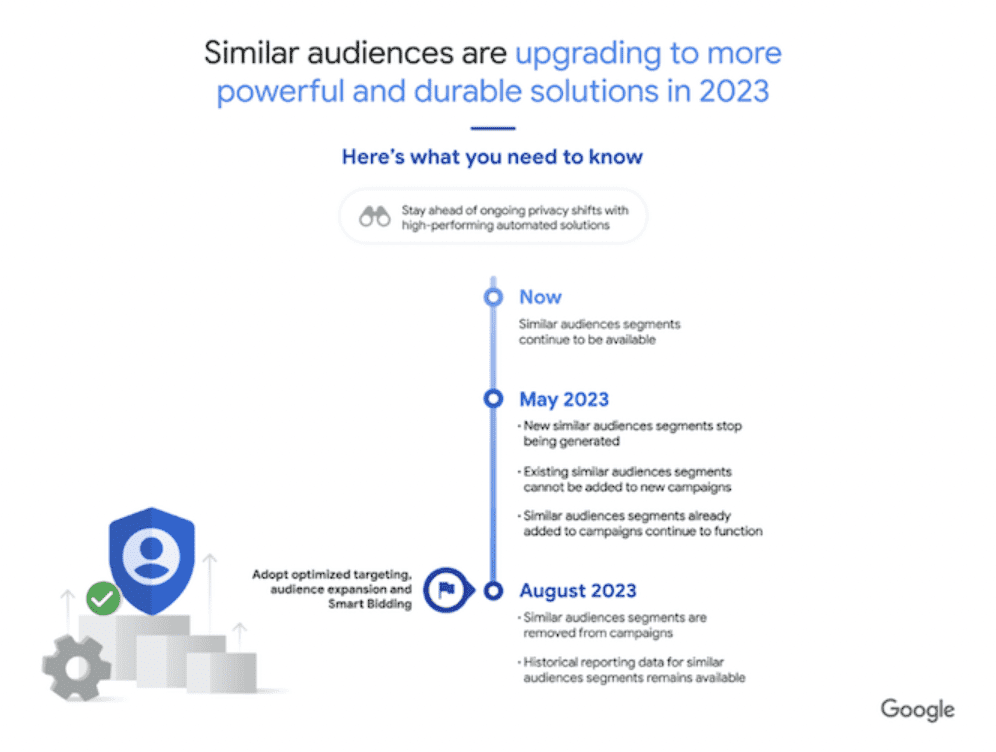 We don't know exactly what will be different, but Google has said that similar audiences are "upgrading to more powerful and durable solutions in 2023," so this isn't going to be a net-loss; we're likely to get a higher-powered tool that works even better. It will be more automation-friendly, and designed to adapt to recent challenges like privacy concerns.
Final Thoughts
Are you up to date on all of these Google Ads changes?
While there's always small updates happening, these are the most substantial recent changes that we believe will directly impact our eCommerce clients. You can always keep an eye on what's changing through Google's announcement page here if you want to see everything that's new on a regular basis.
Staying up to date is a crucial part of our jobs as ad managers and strategists. So if you're struggling to keep up, that's okay— we've got you covered.
Interested in getting help running cutting-edge, high-performing ad campaigns? Learn more about what makes our agency different.