The holidays are officially upon us, and it's time to get your Google Shopping campaigns in gear if they aren't already.
Google Shopping campaigns make it easy to connect with high-intent audiences who are actively looking for specific products to purchase as they narrow down what they're looking for. It's the ultimate "right place, right time" opportunity.
In order to be most successful with your Google Shopping campaigns during this time of year, however, it's essential to follow a few crucial optimization tips.
Want to see how to optimize Google Shopping campaigns for the holidays? These are our five best tips.
1. Create Promotions in Merchant Center
Want to sell more? Offering some great discounts and incentives never hurt, especially at this time of year when the competition is likely to be high.
You can create promotions directly in the Merchant Center account, making your brand stand out and encouraging users to buy while the prices are so low.
Promotions go beyond implementing sale prices. Users will see "Special Offer" tags under the listing.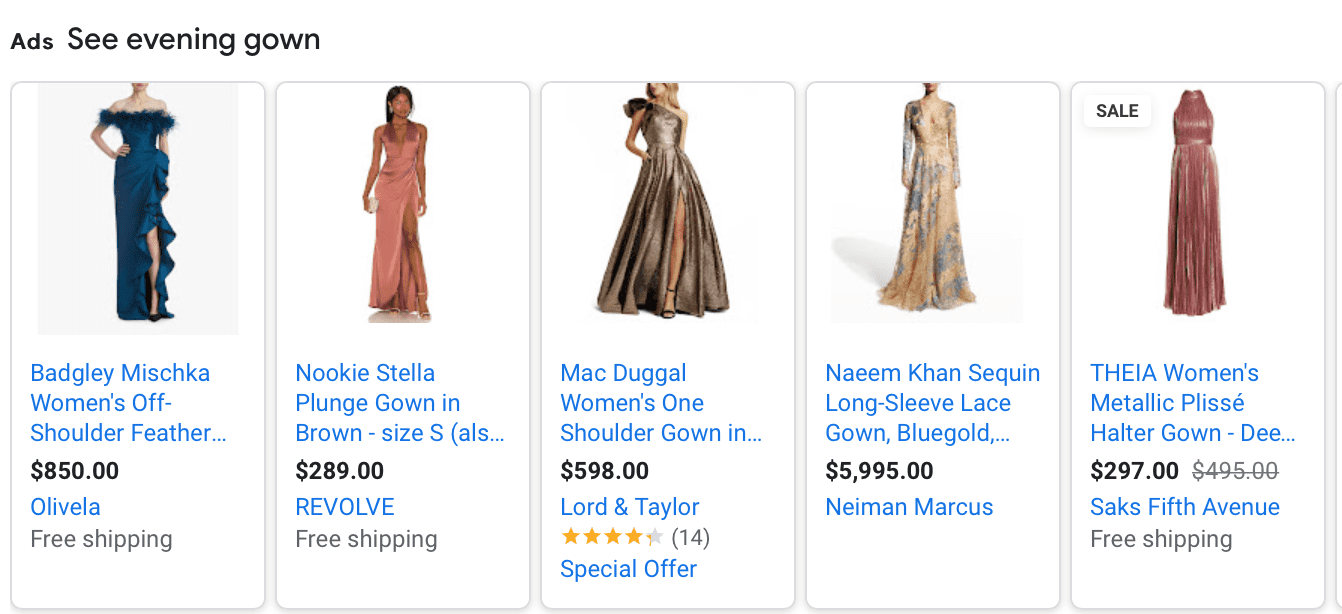 When they click, they'll see exactly what the offer is and the coupon code needed to get the deal.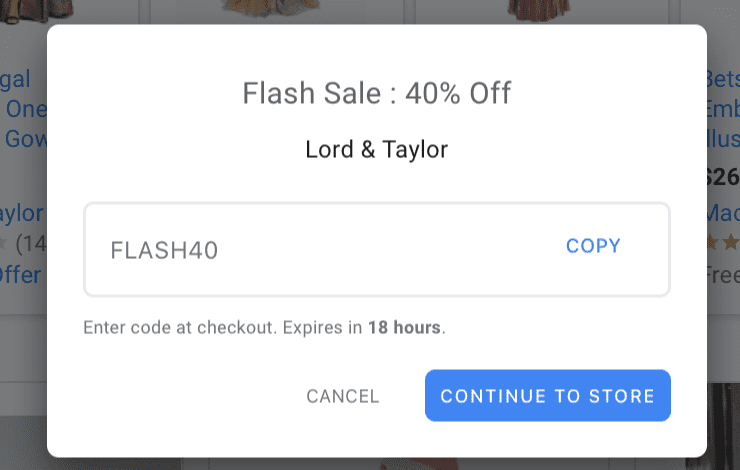 You can use any of the following promotion types:
$ off or % off, with a minimum of $5 or 5% off and you can have a maximum discount of $y
$x off +50+, $y off 100+ or $x off $150 (aka tiered discounts based on order value)
x% to y% off
Buy one get one, or by one get the second x% off
$x cash back or cash rebates
Free gift item
$x gift card upon purchase, which must clearly state the gift card value
Free or discounted shipping with a valid redemption code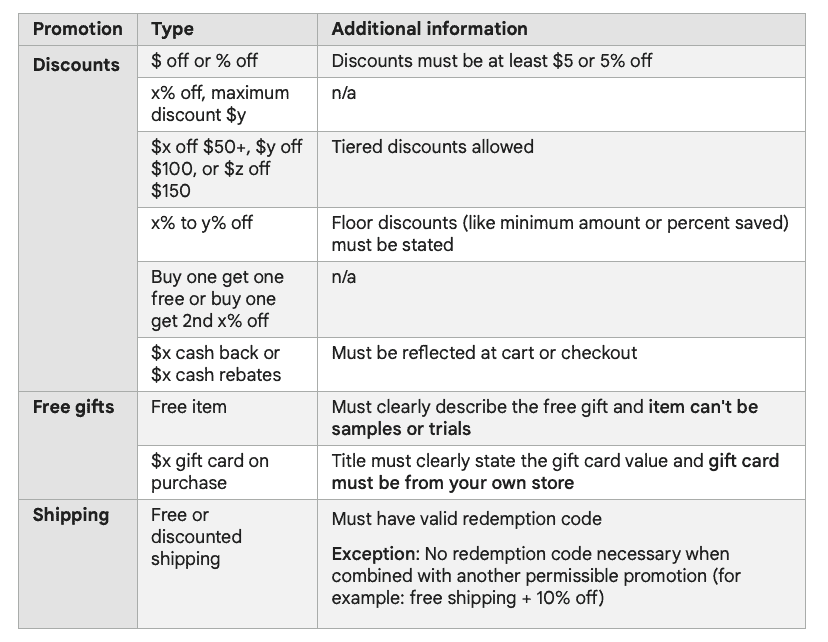 In order to offer promotions, you need to be enrolled in the Merchants Promotions program. You can do so here.
Setting Up Your Promotions Through Google Merchant Center
There are two different options to setting up promotions in your Google Merchant Center.
The first is to use Google Merchant Center's "Promotion Builder." To do this, find the "Marketing" and then "Promotions" in the dashboard of your Merchant Center account. Then click on the plus + sign.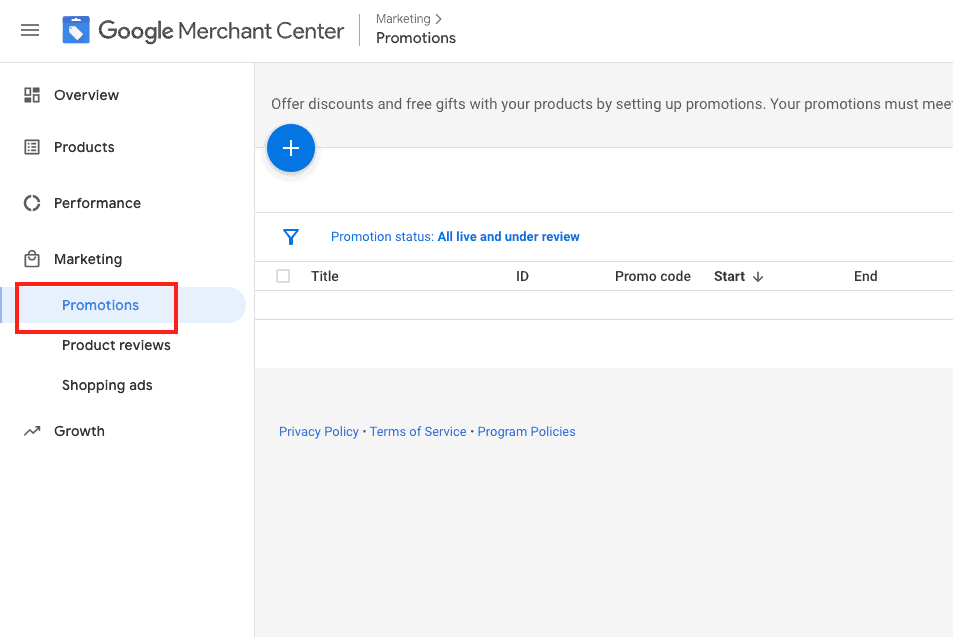 You can choose the promotion category that suits what you want to offer from the list above. You can specify spend thresholds, discount amounts, and more.
You can also create a promotions feed. This is a spreadsheet that contains all of the promotions you want to offer online, which is a great option if you have a high number of promos you want to submit. You can specify which products or product groups receive individual promotions if you choose.
You can do this by finding your "Promotions" dashboard and clicking on "Promotions feed" in the top right corner.

You can then add, edit, or change promotion status, alongside uploading a spreadsheet (including through Google Sheets if you prefer) with your promotions. Check out the Promotions feed specification requirements here to make sure that everything is in order.
2. Check for Product Feed Issues or Disapprovals
Issues in your product feed can put your Shopping Ad campaigns to a halt in the blink of an eye, and unfortunately, they're fairly common. You might have a product feed violation or products that haven't been approved for small technical errors or changes that aren't lining up.
It's essential to make sure that your product listings are all accurate, up to date, match the landing page (including pricing!), and reflect what the customer is actually going to get. If not, you'll likely end up with a message like this in your account center:

Product feed issues can prevent your product listings from showing up in user searches. If you have enough issues, it can also cause your account to be suspended. Neither of these things are ideal in any circumstance, but especially leading up to the high-sales holiday season.
Check your account center and look for any issues with your product feeds so you can resolve them promptly.
Have product feed violations and aren't quite sure how to handle them? Our hub has a resource going over the most common Google Shopping product feed violations and how to resolve them quickly.
3. Plan Campaign Budgets Now (& Make Sure You Don't Cap Out Mid-Day)
Many brands are already running their holiday campaigns, so make sure that your campaign budgets are planned out right now.
Think about how much you can afford to spend for each individual campaign you're running, including Shopping Ads, search ads, and display ads.
Divide up your budget accordingly, and remember that every stage of the sales funnel is important. Right now, however, look at the most profitable and fast-acting sales channels that are driving you results and don't be afraid to prioritize those.
And one thing to check is to make sure that you have enough budget for your campaigns that you're not running out of ad spend mid-day. This can severely limit your potential to reach customers.
This might also be the case if you have a shared campaign budget across all campaigns, but some have much more high-cost ad groups or overly broad keywords that are burning up a large portion of your overall budget too quickly.
Recommendation: don't use shared budgets! Especially if it is limiting top sellers or top campaigns, ad groups, and keywords.
To make sure that you're not running out of funds midday, keep an eye on your campaigns throughout the day and see how long it takes to run out of your daily ad spend. This will give you a good place to start.
4. Get Smart with Bidding
There are several strategic bidding options that you should consider as we move into the holiday season.
First, if you're using Smart Bidding, we strongly recommend decreasing your tROAS or tCPA targets by a small percentage (think 5-10%) about a week before the busiest sales days like Black Friday or Cyber Monday. This warms up the machine learning, increasing the odds that you'll be more successful and have improved optimization on the big day. Think of it like a dress rehearsal.
You can also increase your bids this time of year on a more automated basis. You can add seasonal bid adjustments to your Smart Bids if you're expecting significant changes in conversions. While Smart Bidding already takes seasonal shopping into account, they're great for short events of 1-7 days like Black Friday (and no longer than 14 days at a time).
To set up a seasonal bid adjustment, go to your "Tools & Settings" and find "Bid Strategies" under "Shared Library."

You'll then click on "Advanced controls" and see the option to add new seasonality adjustments. You can enable this for certain campaign types and choose a start and end date. You can also get the help of a Google Ads company to optimize your bidding strategy for the holidays.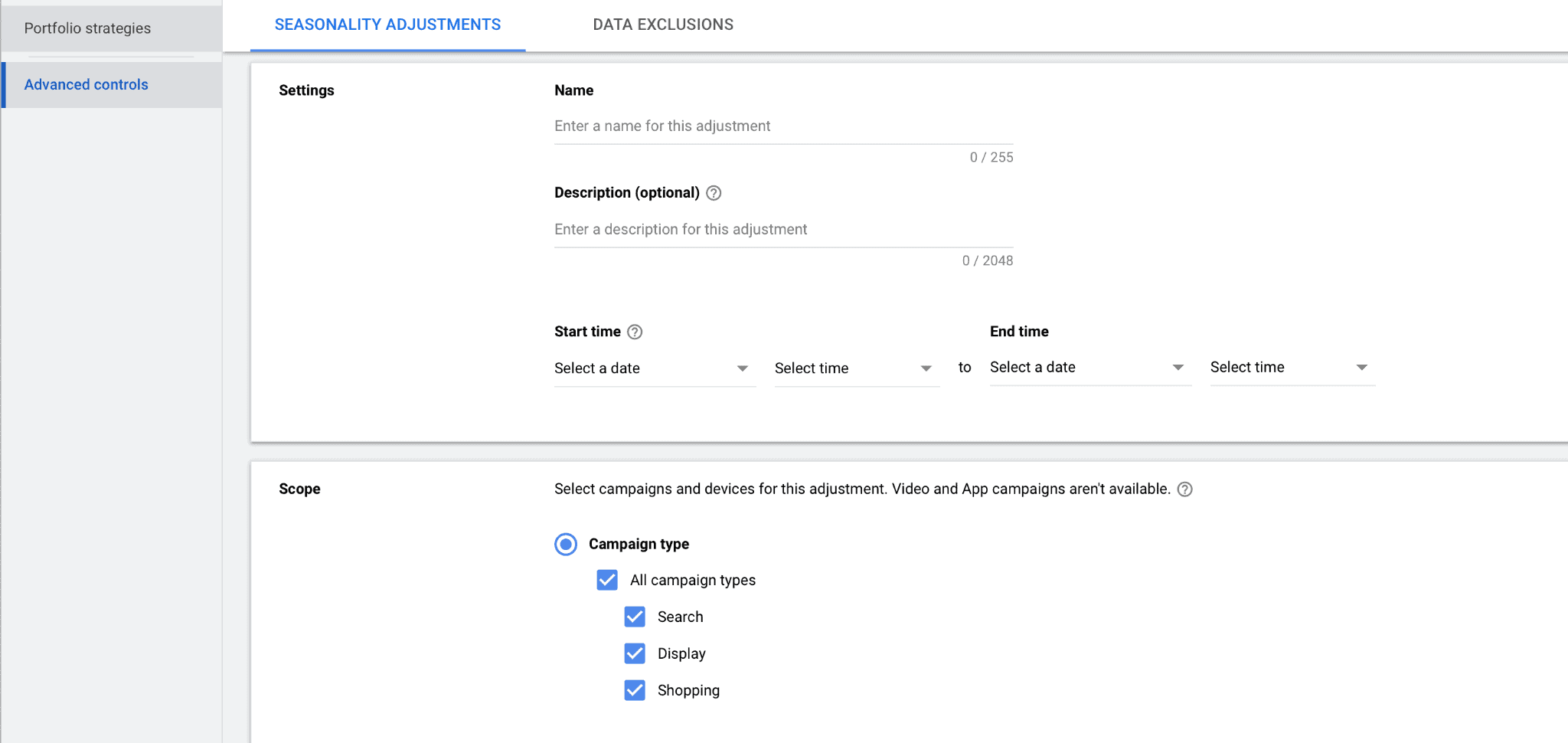 5. Be Extremely Proactive on Black Friday & Cyber Monday About Account Management
Black Friday and Cyber Monday can drive almost insane amounts of sales for some businesses, and because they're such high-activity and high-value days, it's essential to ensure that you're tracking your account activity closer than ever.
We recommend setting auto rules, actively managing the account, or some combination of the two. You need to be keeping an eye on whether or not you need to adjust bids, add more to your campaigns (if you choose to) or redistribute campaign funds.
If you're managing a large number of campaigns, auto-rules are going to be a lifeline here. You can take actions like getting alerts or pausing campaigns automatically for any number of factors, including if an ad's CPA gets too high, their conversion rate is too low,
To set a rule, go to your Tools and Settings, and then find "Rules" under "Bulk Actions."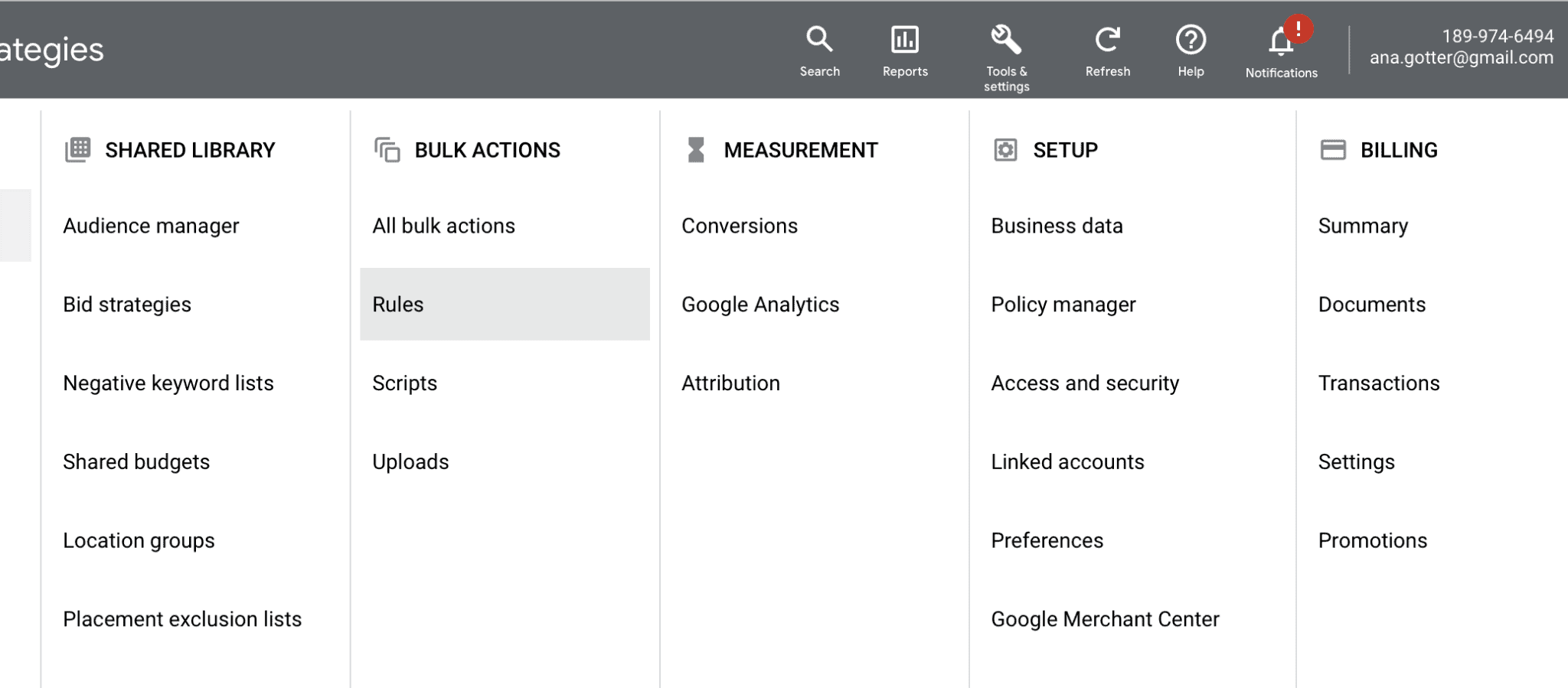 You can then create rules for specific campaigns, or all campaigns to adjust them quickly on the fly. Even if you just want to get alerts through email so you can find potential issues fast and resolve them, that can be a game changer on big sales days.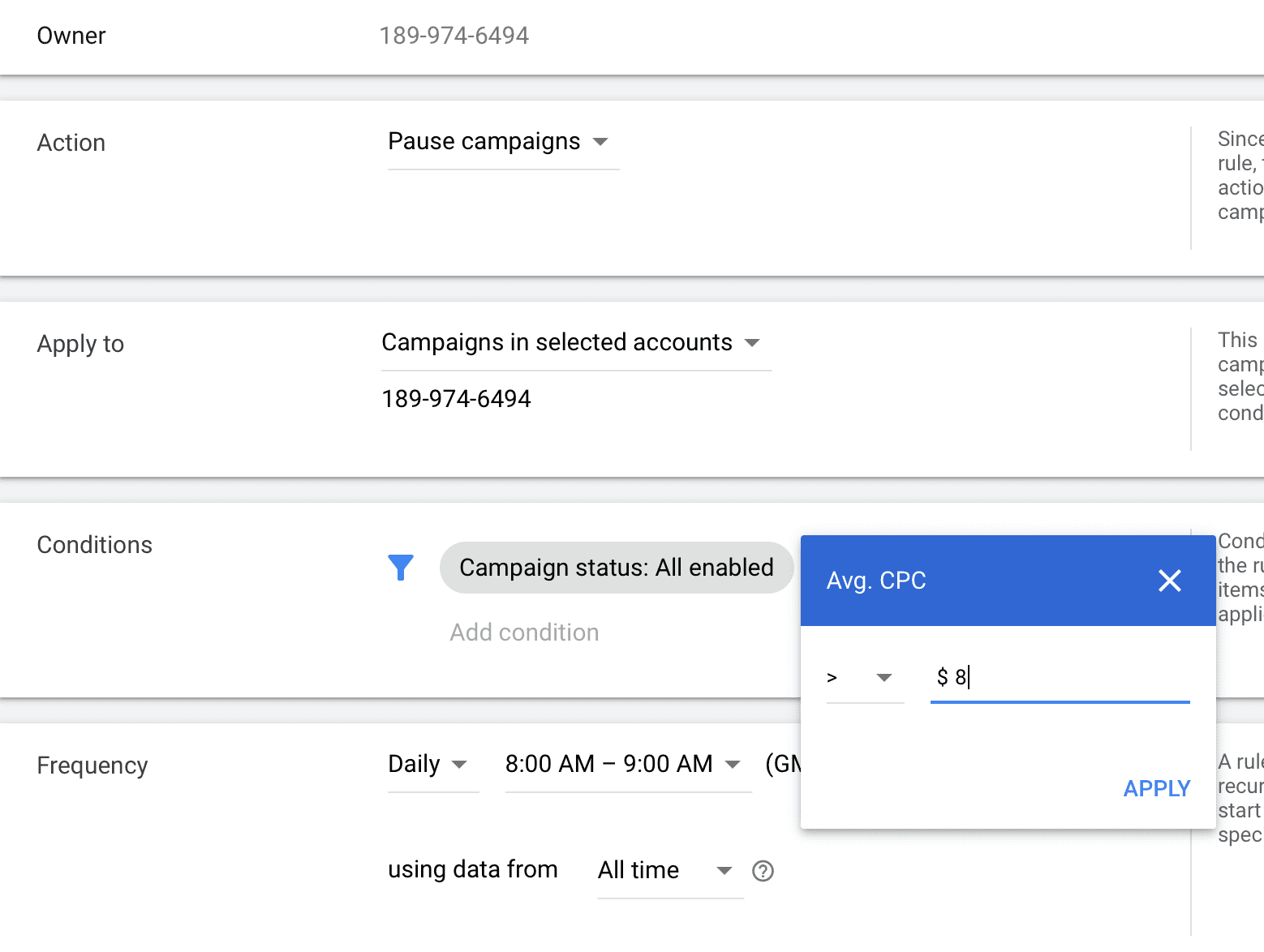 Final Thoughts
The holiday season isn't just approaching, we're pretty much here. And while you may not want to heavily promote all of your products with potentially supply issues this year, you want to make sure that your high-value campaigns are well-placed, optimized, and strategically managed.
There are plenty of ways to get more out of your Google Shopping campaigns this year, so make sure you walk through our checklist to get ready for the intense sales weeks ahead.
Need expert help getting your accounts up and running in good shape for the holidays? Get in touch with us right away and learn how we can help.